Reported Health Benefits of CBD:
CBD Café is a premium online store and stockist of high-quality organic CBD products. Product ranges include brands such as our Premium BairdCo Range, Milagro and Prana Naturals.
CBD Café provides a hassle-free online shopping experience that you can trust. 
FREE SHIPPING ON ALL ORDERS OVER R1000!
Why use Milagro CBD oils? Watch this video to find out! Our Process Milagro is known for two features Premium and Quality. Our CBD oil comes from some of the greatest organic hemp farms in Europe. To ensure quality, we… Continue Reading…
Read More »
CBD Oil can have a great impact on your body. In this short video clip from the DR OZ show, he discusses the advantages of CBD Oil. Over the next few weeks, we will provide more information about CBD… Continue Reading…
Read More »
Purest and Best Tasting
Milagro CBD Oil is the purest and best tasting premium CBD oil available on the market today.
Health Benefits
The health benefits CBD provides are wholly dependent on the quality of the oil, which is why Milagro CBD so closely monitors every stage of the production process and goes to such lengths to extract CBD in its purest form. For this reason, Milagro CBD Oil is suitable for people with compromised immune Milagro oil pure quality and smooth taste, we employing the highest quality standards.
Natural and Organic
All of our oils are 100% natural and organic. We do not allow the use of any pesticides, fungicides, herbicides, chemical fertilisers, genetically modified products or growth hormones in our production process. All of our CBD oil is lab tested. We test for CBD content, other cannabinoids, contaminants, dangerous bacteria and mould and funguses to ensure both safety and quality.
Organic Hemp
Milagro CBD Oil a full spectrum, filtered CBD oil created from the best organically grown hemp in Europe. carrying all the vital phytocannabinoids CBD, CBG and CBN, then distilled, winterised, separated and diluted to create a smooth CBD oil that's a powerful dietary supplement with a range of health benefits.
Bio-Certified Growers
We only work with Bio-certified growers. Not only is our hemp organically grown, it is bred to ensure that its CBD content far outweighs that of normal hemp.
Pressure Process
We use pressure process because it is considerably safer and less toxic that traditional fossil fuel based extraction, and results in a consistent, more palatable oil. We distill the oil twice. First to remove terpenes, and second time to remove the lipids, bacteria, mould and solvents, which creates an odorless high value clear distillate. We winterize the oil, a filtering process that crystallizes and removes fats and waxes to avoid clouding the oil at cooler temperatures. Finally, we dilute the oil to remove any traces of its harsh taste and create an oil that's guaranteed pure CBD with a rich mossy flavour.
100% SAFE!
We always get asked about safety and effectiveness.
Our range of CBD products are safe to use. Additionally, our products have
been made using pure certified ingredients.
WARNING

ALL OUR PRODUCTS CONTAIN CBD. Keep out of reach of children. We do not sell to minors, please only order products from CBD Café if you are older than 18 years of age.
All payments are securely procesed by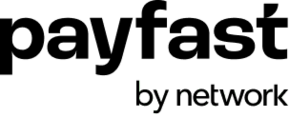 Be the first to hear when we have special promotions and discounts. We will never spam you!